Top Tourist Attractions In Singapore
The top tourist attractions in Singapore cover the entire gambit. Intellectuals will enjoy the interesting history and world class museums. Party goers will have no shortage of nightlife venues. No matter which place you choose to visit, you are guaranteed to experience something memorable. Singapore is really a pleasant country to explore and a trip you won't regret. And so, we bring you ten of its best attractions.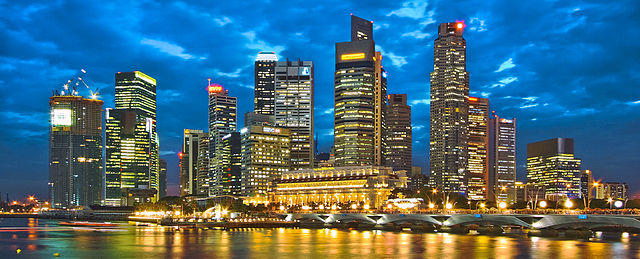 1. Merlion Park is a principal tourist destination in Singapore. The iconic Merlion statue, with the body of a fish and the head of a lion, can be found here. The Merlion is the symbol of Singapore. Since it's at the very heart of the city, you will find dozens of attractions around it as well.
 
2. China Town is an entire neighbourhood that's distinctly Chinese in both culture and history. It has been this way since the settlement of ethnic Chinese tribes. The streets are lined with Chinese architecture and stalls selling a variety of goods.
 
3. Little India is a colorful district established by the Indian community. From the Tamil signs written in Bengali, Hindi, and other Indian scripts; to the brightly painted houses, the neighborhood oozes with an exotic Indian vibe. Little India is one of the top tourist attractions in Singapore.
 
4. National Museum of Singapore is the oldest museum in Singapore. The whitewashed stone building has classical architecture. One of its main attractions in the Singapore Stone. It is a slab of sandstone which dates back to the 13th century and bears an undeciphered inscription.
 
5. Singapore Zoo. You can see, feed, or pet a wide variety of animals during day time and at night, you can return for the night safari. The night safari is the first of its kind and features nocturnal animals.
 
6. Marina Bay Sands SkyPark is a platform shaped after a boat and sits on top of three hotel towers, all lined up beneath it. SkyPark is located 200 meters above the ground and is about the size of three football fields.
 
7. Marina Bay Sands Casino is a place where you can unwind and test your luck. It's one of the top tourist attractions in Singapore. There are 13 different games available in the casino spread across 600 tables. Of course, the casino has hundreds of slot machines.
 
8. Clark Quay is an outstanding destination for experiencing Singapore's nightlife. Night clubs, restaurants, bars, and bright lights electrify this fun neighborhood as it sits along the banks of the Singapore River.
 
9. Universal Studio is a great place to take your kids for some fun. Rides and shows are themed after hit Hollywood-inspired scenes and movies.
 
10. Orchard Road is the ultimate shopping destination in Singapore as it has numerous pedestrian malls. Restaurants, cafés, hotels, and night clubs also flourish in Orchard Road.
 
If you're looking for a place to stay that's central to everything, check out the PARKROYAL Beach Road Hotel. You can easily get around on foot from here to all of the above mentioned attractions.