Two wheels, an endless road – planning a bike trip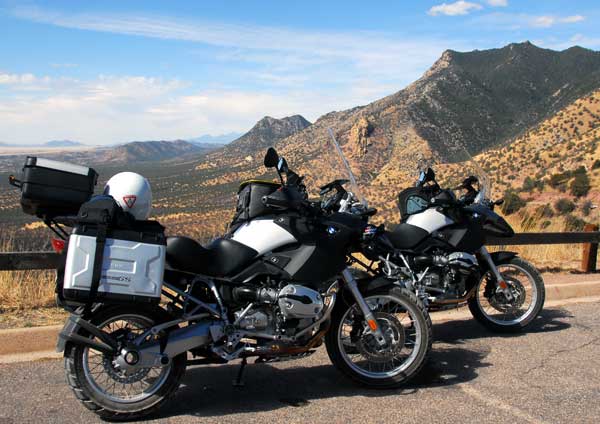 A long motorcycle trip is the dream of many people and those who are lucky enough to be able to do it are sure never to forget it. It is an amazing way to see the world and unlike traveling by car, it can bring you much closer to nature. However, there is so much to take into consideration when planning a bike trip like this if it is all to go smoothly.
Planning tips
The first thing to do is to make sure the bike is in good condition and that even minor repairs have been taken care of. The last thing anyone needs when on a trip like this is to be stranded because something simple has not been dealt with when needed. 
Have a potential route mapped out and decide in advance where to stay overnight. Hotels, motels and B&Bs will need to be booked in advance. Imagine arriving at the destination only to find that there is nowhere to stay. This can mean traveling further than planned just to find an available room. 
It is also a good idea to consider carefully the items that need to be taken along on the trip. Obviously when on a motorcycle trip it is important to travel light as there is only so much that can be packed on to the bike. A couple of changes of clothes may be enough if there is no objection to doing a bit of laundry from time to time. Keep toiletries to a minimum too while traveling – look for products that can be used for more than one task. One example is a body wash/shampoo combined product that is light to carry and saves on space. 
Safety tips
Keeping the bike in good repair has already been mentioned. The next important point is to make sure that somebody is aware of the itinerary for the trip. It may be that the trip is to be taken by more than one person so this means that the travelers can look out for each other. However, those taking the trip alone need to make sure that others know where they can be reached. It is a good idea to check in with family and friends occasionally so that they know that everything is fine. 
What if help is needed?
While it may seem negative to plan for the worst, it is a good idea to have some kind of plan formulated in advance so that if anything does happen, then preparations are already in place. For example, a trip along the East Coast may need the motorcyclist needing an accident lawyer in Boston or one of the other major cities in the region. Keeping a few details to hand can save a little time when en route. 
Potential routes
When biking across the United States, why not try the Lincoln highway in Pennsylvania? This runs from Breezewood to Chambersburg. This is the route followed by President Lincoln to Gettysburg and the views along this route are not to be missed. It is just 40 miles in length and it is one that is rapidly becoming popular with bikers. Alternatively there is the Highland Scenic Highway in West Virginia. This cuts off route 219 and takes the driver through some of the most beautiful countryside that the region has to over. It is just 28 miles but there are plenty of other roads in the area that can be explored at the same time.
Why not head over to the Black Hills of South Dakota and explore the Needles Highway? This is a popular route for those who want to attend the Sturgis Motorcycle Rally that takes place in August. With great scenery and the tunnels that pass through the granite 'needles', this is a real biking experience. Another popular option is the San Juan Mountain Skyway in Colorado. This forms a loop shape so bikers can join it at whichever point they prefer and go in either direction without worrying about missing anything.
See historic towns, national parks and ski resorts up close when traveling on this road. Alternatively try 'The Three Sisters' in Texas. Start in Medina and take the 131 miles to see some of the state's clear rivers, mountain roads and ranches and perhaps do a little fishing along the way.
Whichever route is chosen it is important to be prepared for every eventuality. By planning ahead there are a lot of details that will not need to be worried about along the way and all those on the trip can simply relax and enjoy the ride.