Airport stop over? How to survive the boredom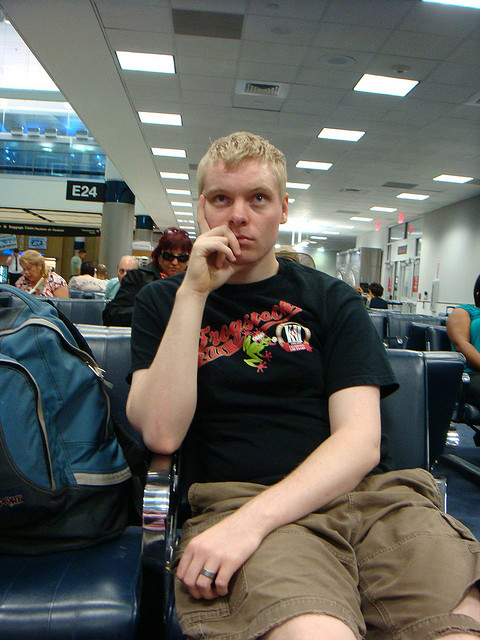 Having done a few indirect flights, and also long-haul flights with airport stop overs for refuelling etc, I've come to the conclusion that the situation often makes you feel like you're stuck in limbo. It's like some parallel universe where you know you're on your way somewhere, but you've been sidetracked and you're waiting for everything to right itself.
It's a pain, but in the case of a long-haul refuel, if you want to get there safely, then it's very necessary!
Getting yourself organised and staying calm pre-flight is the key here, as with any long-haul flight. I wouldn't recommend stressing yourself out with a busy train journey to the airport, especially if like me, this would involve a few changes en-route.
Instead, I'd suggest looking at driving yourself and parking up. I regularly book my parking through a website called www.parkbcp.co.uk, and for the cost, as well as the convenience of it all, it's more than worth the money, plus I often find it cheaper than public transport. Wherever you're flying from, you won't struggle to find a service. I have just booked Gatwick parking for my flight next month, and I know I'll arrive at the airport a lot calmer than if I'd booked the train.
A chilled-out attitude is imperative if you're having a longer journey, because starting it off stressed out is only going to make it snowball into even more stress the longer time goes on. You're meant to be on holiday, enjoy it!
It's for this reason that many of the world's regularly used long-haul flight paths have a stop-over at a large and popular airport. For example, if you're flying to New Zealand, maybe you'll stop off at Dubai, or maybe you'll find yourself in Singapore, Abu Dhabi, Munich, to name a few. Most of these particular airports, particularly the Asian ones, are built for in-transit travellers, so you'll find shopping, entertainment, casinos, hotels, spa facilities etc.
Amsterdam airport even has a museum! The best advice is to take advantage of the airport facilities, and treat it like a mini holiday in itself, as many of the larger stop-off airports, such as Dubai, are geared up to be just that. You might not be able to say you've explored the destination itself, but you can explore the airport, and that's the next best thing in my book!
If you're flying indirect via another country, with a flight connection, then provided your two flights are with the same airline, you generally won't have to pick up your luggage and check-in again, but do check with your particular airline, as this does vary. In general, connecting flights are as easy as getting on a different bus, just with a slightly longer wait, and you may have to do security again. That being said, it's not difficult, and you get to stretch your legs, go to the bathroom, and shop in a different duty free store!
The main downside of stop-overs and connections is boredom, but just keep your eyes on the prize, i.e. your destination, and before you know it you'll be living it up and wondering what the fuss was all about.